Our Mission
WE ARE VB works in partnership with administrators, educators and social workers throughout the Virginia Beach City school system. We are committed to implementing programs which meet the immediate needs of these students and lay the groundwork for consistent, long-term support programs which foster self-esteem, dignity and their ability to meet their full potential as students and citizens.
ALIGN
ourselves with administrators, educators and community members who have the relationships and knowledge to identify homeless and at-risk students in need in the Virginia Beach school system;
RESOLVE
to call the community to action; to fundraise and friend-raise to break down the barriers to success for these students;
EMPOWER
at-risk students to reach their full potential for themselves, their families and their community.
BOARD OF
DIRECTORS
We are glad you stopped by for a visit and hope that you will be inspired by our mission. Each of us has the power to make life better for another and through WE ARE VB we collectively have the power to affect real change in Virginia Beach. Go out and be that change for someone today!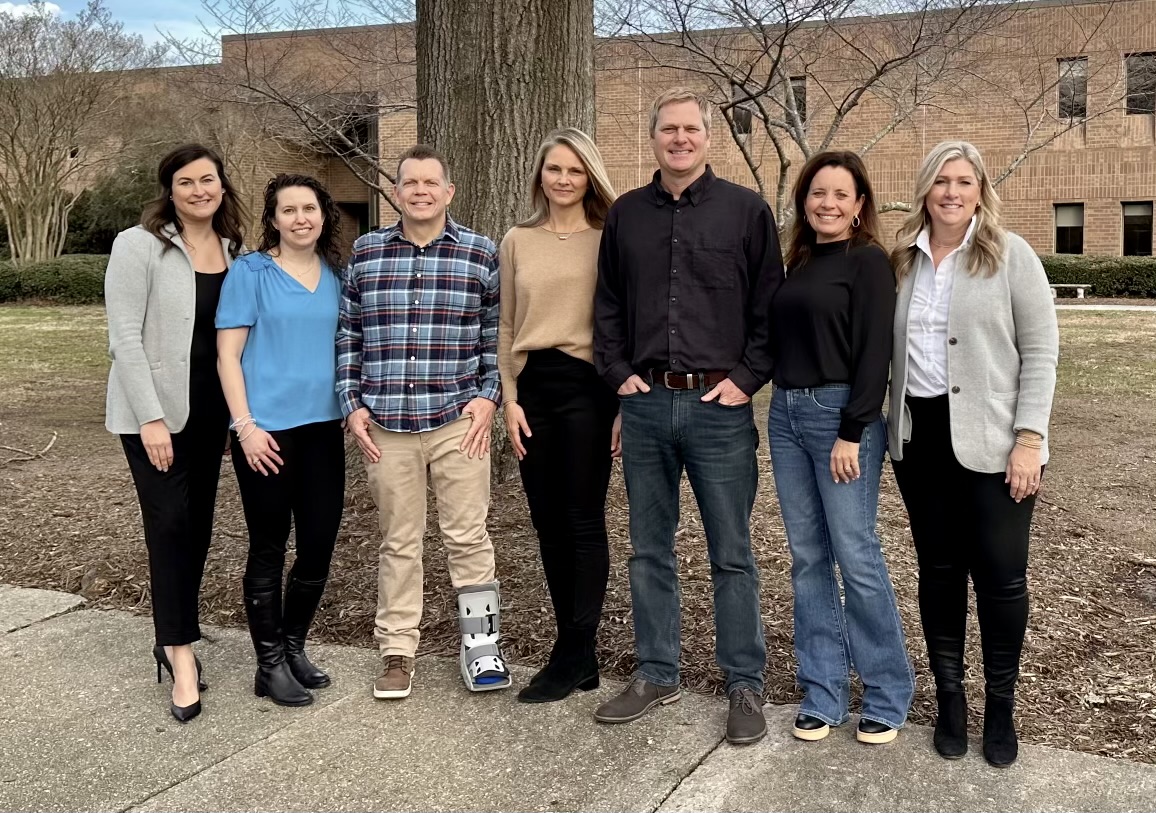 Board members pictured (left to right): Lauren Kadish of Kaufman & Canoles, Katy Carlsward, John Lugo of 315 Logistics, Mary Beth Lugo of Alpha-Lit Virginia Beach, Matt Redford of Chesapean Outdoor, Jennifer Dye of TWD Homes, Cristin Hewlett
Retired Members of our Founding Board: Joe Ruddy, Alison McKee, Angela Conte, Patrick Mugler